INTRODUCING 'THE VIRTUAL SUMMER UNDERWRITING INTERNSHIP' BY EASTERN UNION
A PART-TIME BANKING, FINANCE & REAL ESTATE INTERNSHIP TRAINING PROGRAM FOR COLLEGE STUDENTS
Looking for a life-changing summer internship opportunity? Join 'The Virtual Summer Underwriting Internship' program offered by Eastern Union. You can participate as an intern from the safety of your home and work alongside our commercial real estate brokerage team remotely. Here's your chance to make the most of this summer — and make the most of your future career choice.
"THIS IS EASTERN UNION'S WAY OF GIVING BACK TO THE COMMUNITY DURING THESE CHALLENGING TIMES. TAKE WHAT YOU CAN FROM THIS OPPORTUNITY AND USE IT TO PROPEL YOUR FUTURE CAREER."
– IRA ZLOTOWITZ
EASTERN UNION  FOUNDER & PRESIDENT
INTERNSHIP DATES
JULY 1, 2020 – AUGUST 31, 2020 // MONDAY – THURSDAY
UNPAID PART-TIME INTERNSHIP SCHEDULES
FLEXIBLE STARTING & ENDING DATES
REMOTE OFFICE & WORKPLACE SETUP
FOR COLLEGE STUDENTS & POST-COLLEGE GRADUATES
INTERNSHIP SYLLABUS: TRACK OPTIONS
YOU MAY CHOOSE FROM ONE OR MORE OF THE INTERNSHIP TRACKS LISTED BELOW
TRACK 1. UNDERWRITING & FINANCE EDUCATION
HIGHLIGHTS THE BASIC FOUNDATIONAL ASPECTS OF THIS INDUSTRY WHICH ALL OTHER COURSES ARE BUILT UPON: 10 AM-11 AM DAILY

Take part in daily Zoom training sessions designed to teach you hands-on banking finance and underwriting concepts. Training sessions are led by the heads of our banking and underwriting departments, and include exclusive courses given by Founder & CEO Ira Zlotowitz and Co-Founder & Managing Partner Abe Bergman.
TRACK 2. SALES & ORIGINATION EDUCATION
A STRONG FOCUS ON THE TECHNIQUES AND FORMULAS USED DURING THE ACTUAL SALES PROCESS: 11AM-12PM DAILY
Participate in by-invite-only internal Zoom meetings daily and get a spot on the ground floor of our day-to-day loan origination process. Get top-tier sales training access — the very same guidance offered to our Junior Loan Originators — to learn how commercial property deals are originated, underwritten, and brought to the finish line.
TRACK 3. HANDS-ON UNDERWRITING INTERACTION
AN IN-DEPTH LOOK AT THE INNER FINANCIAL WORKINGS OF A DEAL: 30 MINUTE ZOOM CALLS HELD 2X WEEKLY // 2 HOURS HOME STUDY
Receive firsthand practical experience and obtain full access to the Eastern Union commercial deal pipeline. You will get to interact directly with senior brokers to dissect deals, analyze the steps involved, and observe the numerous behind-the-scenes intricacies involved in the underwriting, financing, and closing of every commercial property deal.
TRACK 4. BUSINESS DEVELOPMENT & UNDERWRITING
RUNS THE FULL SPECTRUM OF A DEAL STARTING FROM ORIGINATION THROUGH CLOSING: TIMEFRAMES VARY ACCORDING TO EFFORT PUT IN
You will network using LinkedIn and market research to pick up leads. Once you land a potential deal, you will underwrite the loan approval process with a senior underwriter, and collaborate directly with bankers. While the deal, in all likelihood, might not close, you will benefit from a valuable learning experience — and you will earn commission if the deal closes.
THE IDEAL INTERNSHIP FOR COLLEGE STUDENTS STUDYING:
Real Estate, Finance, Accounting, Economics, Business, Law, Mathematics, Marketing, Management


This program was created with the Touro College division of Career Services
Note: The virtual Summer Internship Program is no longer accepting applicants for this season. Should you have any questions or require more information, please email

[email protected]

.
LEVEL-UP
TAKE YOUR EXPERIENCE TO THE NEXT LEVEL WITH ACCESS TO THE EASTERN UNION INTERNAL COMMUNICATIONS SUITE
Would you like to Level-Up your internship? Get full access to critical communications tools including Slack, LoanTracker, and Google Enterprise Email access, to participate in companywide day-to-day interactions. This behind-the-scenes admission provides you with a genuine experience to "get a taste" of what it's like working in tandem with multiple teams and departments at a large financial corporation.
The third-party licensing and support fees to set up each applicant who elects this LEVEL-UP INTERN option, for the duration of the summer, costs Eastern Union $50. 
You do not need to choose this Level-Up option to be accepted or to be successful in 'The Virtual Summer Underwriting Internship' program. In reality, providing college interns with access to our proprietary CRM system is a potential liability on Eastern Union's part. However, we are doing this as a way of extending our assistance and resources to help college students during these challenging times. 
You can choose to participate in the LEVEL-UP by filling out the application form on this page.
IRA ZLOTOWITZ | EASTERN UNION FOUNDER & CEO
Ira Zlotowitz, the youngest president of any top 10 mortgage brokerage, took the commercial real estate industry by storm at the age of 21. From then on he has continued to establish himself as an innovator who has defined the industry, earning numerous accolades such as Crain's "Forty Under 40."

His story starts at Meridian Capital, where he integrated mastery of the cold call into the company's business model, trained several large teams of callers and was responsible for the launch of new offices nationwide. This campaign, the success of which would repeat itself, accomplished unprecedented growth for the company. In the year prior to his first at Meridian, the company closed $300 million in loans. Just four years later, in his final year there, the firm had closed over $3 billion.

In 2001, Ira Zlotowitz formed Eastern Union, together with Abraham Bergman, and continued to establish a track record for innovation, grit, and industry-wide disruption. He has aggressively integrated technology and market data into the company's business model, sped up the loan submission process by a factor of 10, and developed relationships between the company and over 85 lenders. In the process, Eastern has grown from a four-person Brooklyn office into a 100-person firm closing roughly $5 billion in national loan volume this year.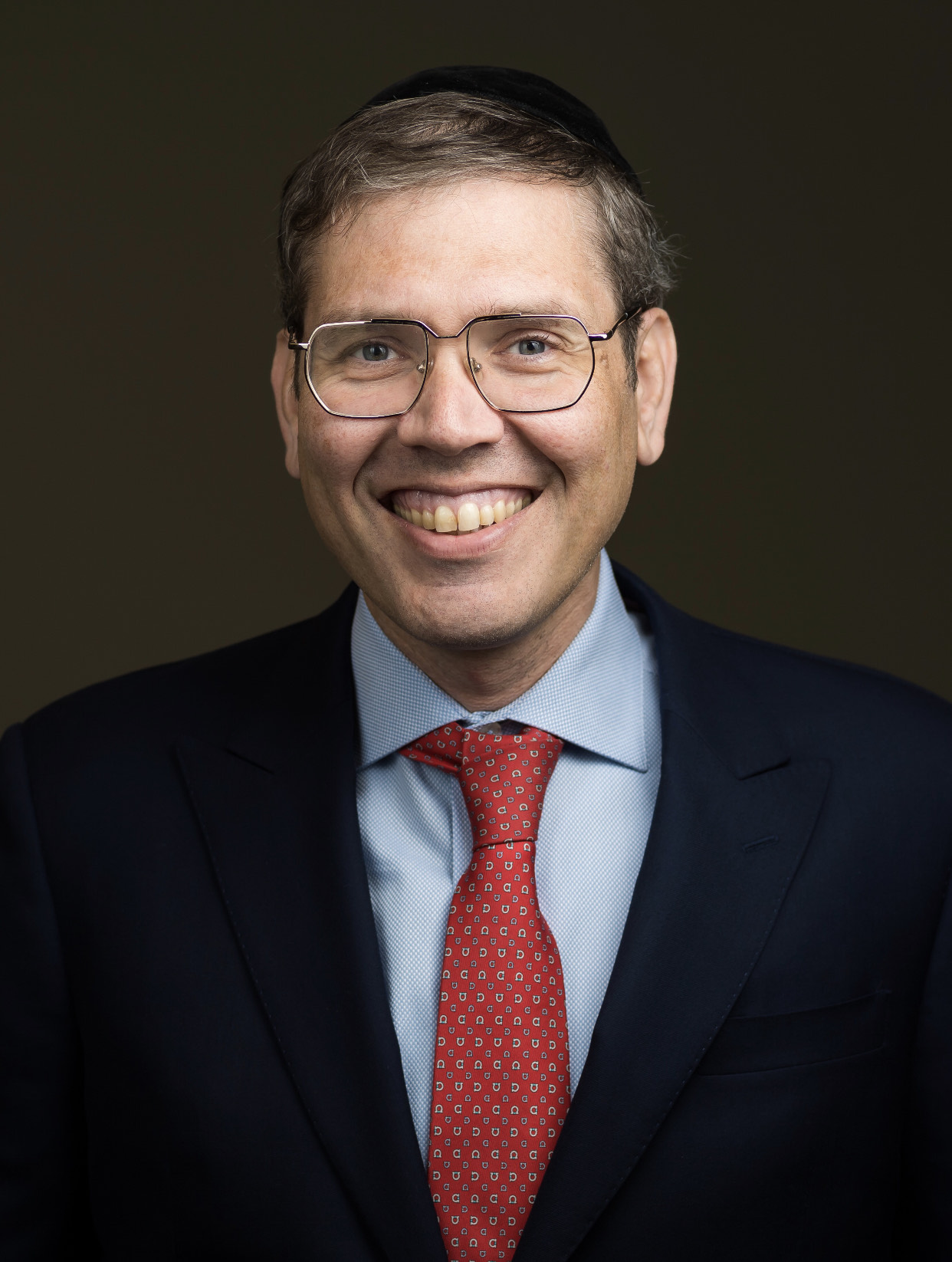 ABE BERGMAN, CPA | EASTERN UNION CO-FOUNDER & MANAGING PARTNER
Abe Bergman is the Co-Founder & Managing Partner of Eastern Union. He graduated with a Bachelor's degree in Accounting from Touro College and a Master's degree in General Business Administration from Baruch College. 
Together with Ira Zlotowitz, Abe started Eastern Union with four people working out of a small Brooklyn rental office. Fast forward to the present day and Eastern has a skilled team of over 100 real estate professionals, and boasts funding over $5 billion dollars in loans annually, churning out quality business at a rate which outpaces the entire industry. 
Entrenched in various philanthropic organizations, on a national level and locally in the Brooklyn neighborhood where he resides, Abe is proud that his family is also deeply involved in a charitable organization that assists families experiencing medical issues.
PINCHAS VOGEL, CPA | COO OF QTS BANKING DIVISION
As the COO of Eastern Union's QTS Banking Division, Pinchas helps commercial real estate owners by arranging the acquisitions or refinancing for their deals. A large part of what he does includes managing lender relationships, helping brokers place deals, underwriting, and managing deal flow.

Pinchas graduated from Fairleigh Dickinson University with a Master's degree in Accounting and Business Management. Prior to joining Eastern Union, he worked as a financial executive at Rochwarger & Co.
He has a strong grasp of the many different property sectors and assists the company with the financing of multifamily, mixed-use, construction, office, and retail property types.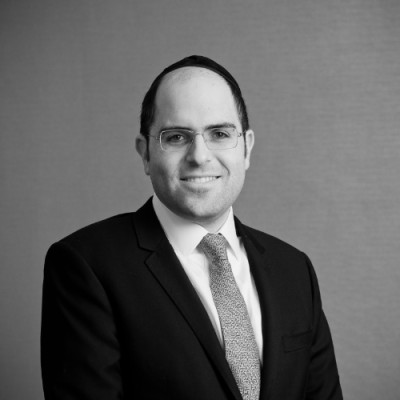 CHESKY GROSS | MANAGING DIRECTOR OF QTS BANKING DIVISION
Chesky is an experienced real estate professional, with a demonstrated history of underwriting thousands of complex deals in all areas of the commercial real estate industry. 
He understands what investors need in terms of credit, working and operating capital, the challenges faced in obtaining it, and how access to unique credit and capital solutions can help close more deals.
Prior to serving as the Managing Director of Eastern Union's QTS Banking Division, Chesky worked his way up the corporate ladder and steadily ascended the ranks, starting out as a loan analyst, and culminating with his leadership of this innovative department.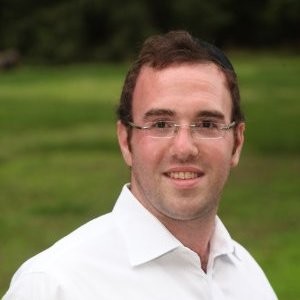 FAQ'S
BELOW ARE THE MOST COMMON QUESTIONS ABOUT THE SUMMER INTERNSHIP.
HAVE ADDITIONAL QUESTIONS PRIOR TO APPLYING? EMAIL

[email protected]